Browsing history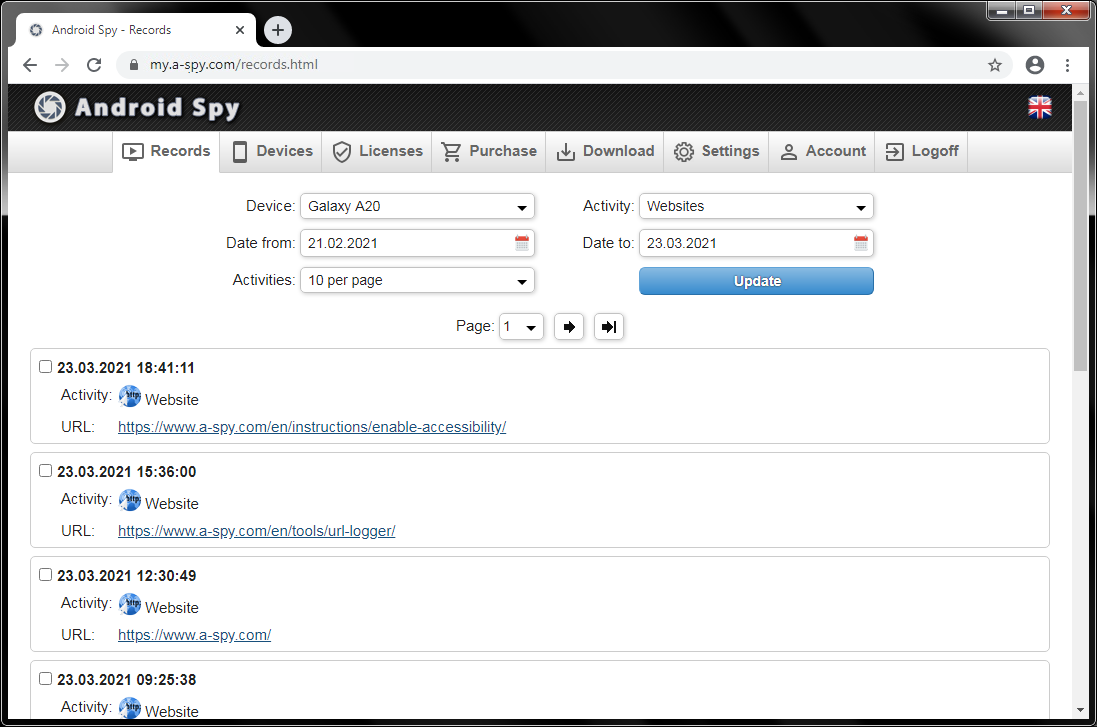 A very useful feature of Android Spy captures the URL of the currently visited website. All common browsers are supported. For example, Google Chrome, Firefox, Samsung Browser, Opera, Yandex and many more. Please note the requirements and notes stated below.
Requirements
This feature requires that the accessibility service for Android Spy must be activated manually. Using this accessibility service allows Android Spy to record URLs of visited websites. The accessibility service is also a requirement for other features of Android Spy. Please follow this link for a detailed description how to activate the accessibility service for Android Spy.
Note
Please note, that this feature isn't available in some sensitive apps, such as online banking apps and browsers in incognito mode. This is not a limitation of Android Spy but a limitation of the Android operating system.