Hide app symbol
Until Android 9 it was possible to hide the Android Spy icon in the app-launcher. Starting with Android 10 this is no longer possible. Instead, use the option to redirect the start of Android Spy to the system settings. There are still the possibility in devices of some manufacturers (e.g. Samsung) to hide the app-symbol in the app-launcher.
To use one of this options the permission «Call logs» must be activated for Android Spy. After one of this options is activated, the Android Spy settings can only be opened by dialing the specified telephone number.
Android 9 and before
Open the settings for Android Spy.
Enable «Hide app symbol». The symbol will be hidden after a few seconds or after a device restart. This feature is no more available in Android 10 and later.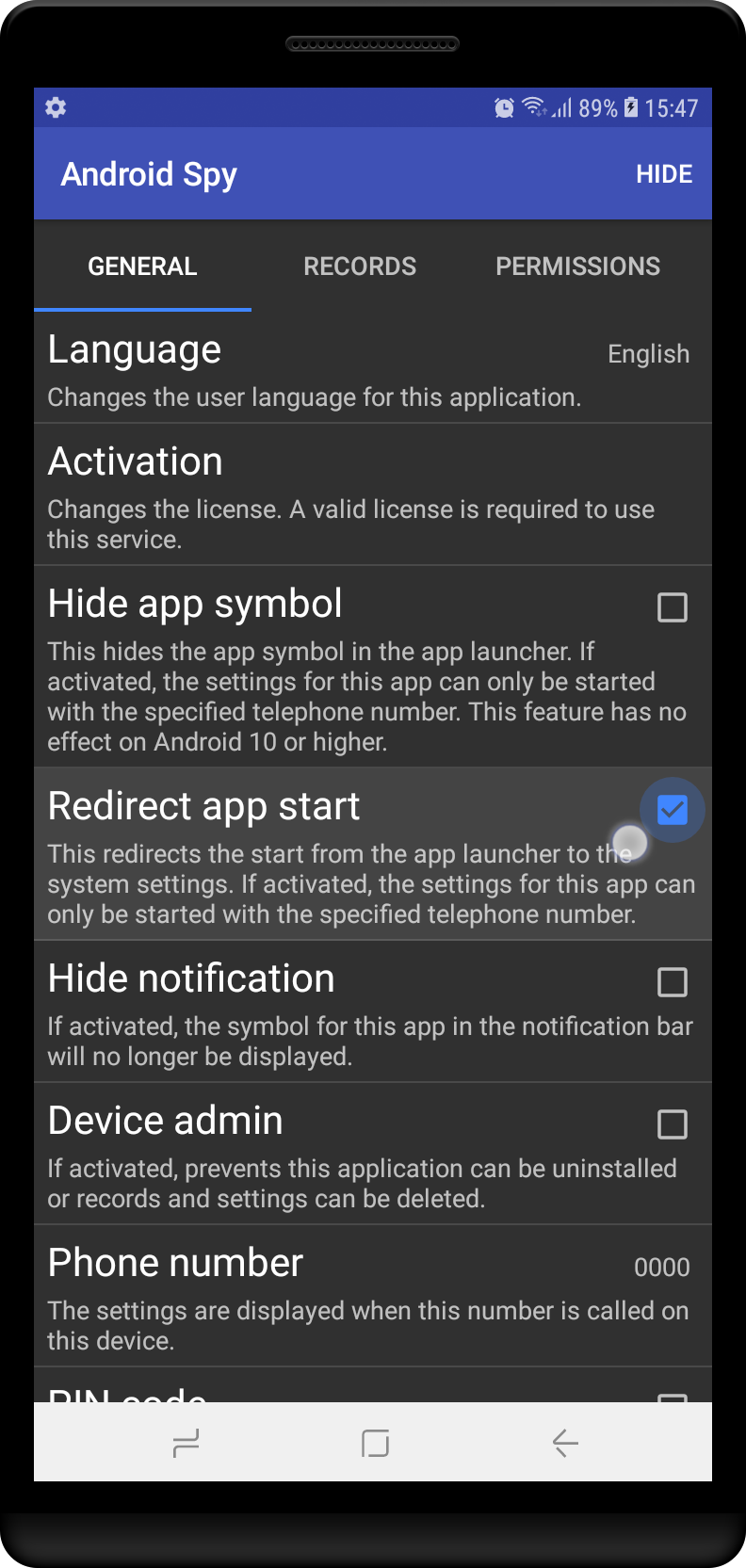 Samsung devices